WHAT ARE MY NEXT STEPS WITH GOD?
Congratulations! You have accepted Jesus Christ as your personal savior. This is the greatest, wisest, best decision you have ever made. Now what happens? The next seven days can be the most important week of your life.
Just what has happened to you? That's a good question, and an important one. Knowing what happened and what it means will help you the rest of your Christian life. It happened in a church, in your home or somewhere else. Someone helped you or perhaps you were by yourself. You felt a need, learned that Jesus could help you, and you asked Him to come into your life. Now what does that mean, and where do you go from here?
If you take a live coal from a fireplace and put it by itself, it will soon go out. In the same way, Christians need the encouragement of other Christians. Hearing the word of God, praying with others, singing together, building relationships with other Christians – these things will help you grow in your faith. Find a church home, we would welcome you joining us at Bayside Chapel.
We're here to help.
Please let us know how we may continue to be of assistance to you.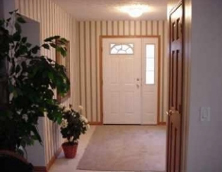 We welcome guests in foyer environments
foyer (n.)—an entrance hall or lobby.  In a home, the foyer is where you get your first impression and begin to get acquainted with someone. Hosts welcome guests and do everything they can to make their guests comfortable. This is our desire for your first experience with us at Bayside Chapel.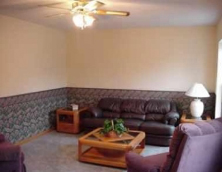 Guests become friends in living room environments
living room (n.)—a room in a private residence intended for general social and leisure activities.  If a guest comes to your home, they don't stay in the foyer—you invite them into the living room. Living rooms are where we can be ourselves and build relationships. It's where guests become friends. Together we can meet with Jesus, interact and grow with each other. That's the kind of experience we strive to create.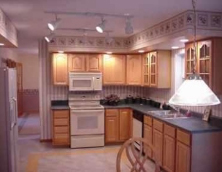 Friends become family in kitchen environments
kitchen (n.)—a room equipped for preparing meals.  The kitchen is where the work gets done. As we work together in the kitchen, friends become family. As you use your God-given gifts to move the mission forward, you've moved into the kitchen. Kitchen environments include the service teams that operate in our church.